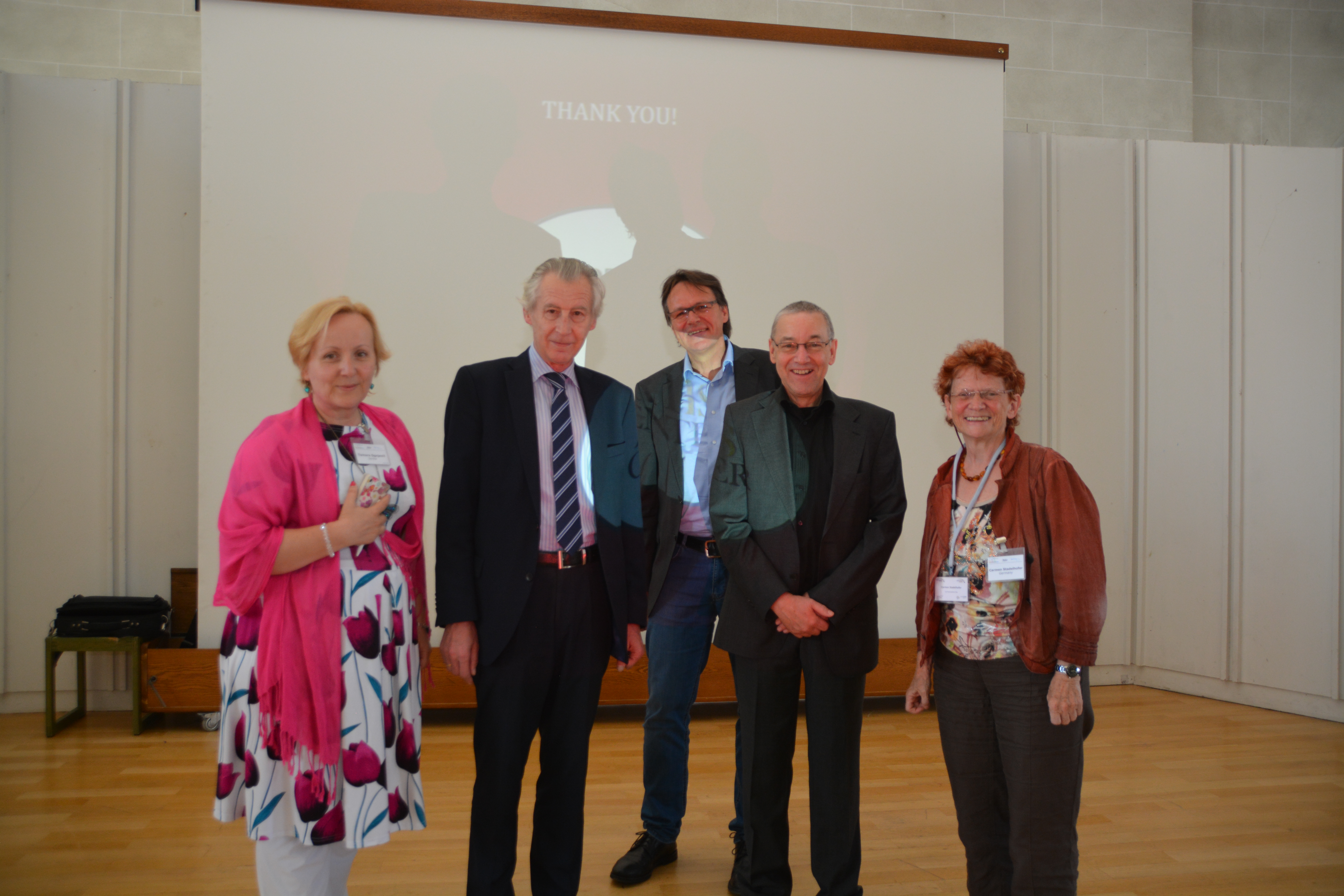 On 8th of July took place in Haus der Begegnung Ulm in the frame of the 10th International Danube Festival the conference Tastes of Danube: Let's taste it.
The conference programme included a number of plenary lectures, which provided scientific background as well as practical approach to the main themes in transnational comparison. Different methodical approaches were presented. Potential future projects in the areas of lifelong learning, cultural education, sustainable tourism, social entrepreneurship and other subjects were discussed in working groups.
At the conference participated 135 people from all Danube countries. We provided simultaneous translated English-German and German-English for the introduction and keynote lectures!
More about the programme and the conference: www.conference.tastes-of-danube.eu
In the photo from left to right: Tamara Ognjevic (Artis Center Belgrade), Franz Wuketits (University Wien), Gunther Hirschfelder (University of Regensburg), Thomas Vilgis (Mainz University),  Carmen Stadelhofer (President DANET, ILEU e.V.)